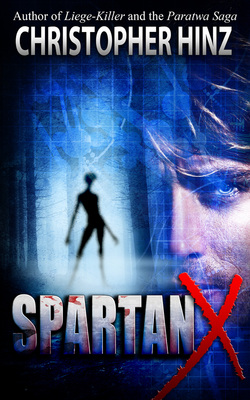 OK, I admit, it's been far too long between updates. No excuse other than the usual suspects: too much to do, not enough time to do it; late-winter blues; and unadulterated laziness. In the future, I'll try to make more of an effort to inoculate myself against
blogus interruptus
.
First up, belated kudos to Glendon Haddix and
Streetlight Graphics
, designers of the evocative cover for SPARTAN X. Glendon and his online firm also handled the formatting for the multiple publishing platforms onto which the new novel was launched in late 2012.
The company was a joy to work with, professional from the word go, helpful throughout the entire process. Coupled with reasonable pricing and a vigorous effort to ensure that I was wholly satisfied with its work puts Streetlight on a short list of firms for which the notion of customer satisfaction is deeply ingrained.
You can check out a gallery of some of Streetlight's work
here
.
In other news, BINARY, the illustrated story that reimagines the events of
LIEGE-KILLER
in graphic novel form, moves relentlessly toward completion. Stephan Martiniere has done an amazing cover, which I'll be previewing here shortly. As things stand now, BINARY will be available initially on a digital platform, most likely Comixology.
That's it for now. Hope you all have an enjoyable Easter weekend.