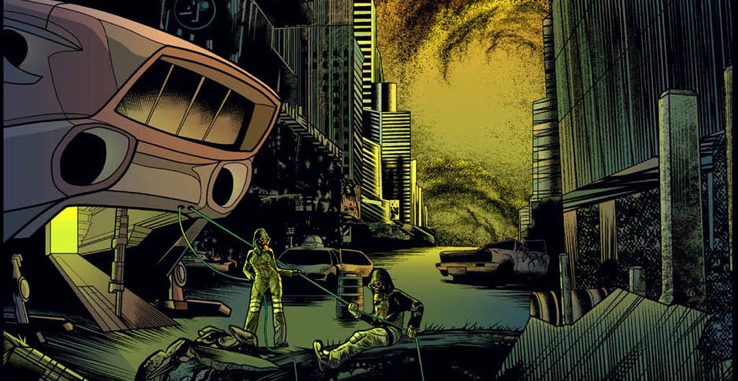 Artist Jon Proctor is doing final touchup work on BINARY, the graphic novel I wrote that reimagines
LIEGE-KILLER
in a style better suited to visual media. Jon's been crafting this evocative eye-feast for well over a year now and it's exciting to see the project racing toward completion. Although there's still work to be done -- the cover and some interior formatting -- the checkered flag is within sight.
BINARY will include, as a bonus, my first original prose short story set in the universe of the
Paratwa Saga
. "Ever the Twain Shall Meet" takes place in the pre-Apocalyptic days, and it includes a character who later becomes a central figure in the action of both the book and the graphic novel.
More updates coming soon.